Unless you've been living under a rock, you know that the past few years have brought some tough economic times. Getting a new home is one of the most challenging things to deal with during these tough economic times.
Choosing the right mortgage lender is essential if you're looking for a new home. With so many options, it can be challenging to know where to start. That's why we've compiled a top 3 list of the top-rated mortgage lenders in the USA. These lenders have a proven track record of providing quality service and competitive rates.
So whether you're looking for a conventional FHA, or even a USDA mortgage, we're confident that you'll find the perfect lender on our list.
To help you narrow your choices, we've also included critical information about each lender, such as their locations, unique offerings, minimum credit score requirements, and average closing time.
With our list of top-rated mortgage lenders, you can be sure you'll get the best possible deal on your new home loan.
So let's dive right in; here are our 3 top-rated mortgage lenders in the United States.
Top Mortgage Lenders in America
Our 3 top-rated mortgage lenders in America are:
Rocket Mortgage

(Best For Lower Minimum Credit Scores)

Chase Bank

(Best for Lowest Minimum Down Payment)

PNC

(Best for Specially Tailored Offerings)
Here is why these three make the cut into our exclusive list.
How To Find The Mortgage Lender That is Right For You
Here are some questions to keep in mind as you shop around for a mortgage lender:
This is the first thing to note, as there's no point in choosing a lender that doesn't offer the type of mortgage you're looking for.
So what kind of things should you be considering? Well, first of all, you need to think about the type of mortgage you're looking for. Are you looking for a fixed-rate mortgage or an adjustable-rate mortgage? Do you want a 30-year loan or a 15-year loan?
Secondly, you need to think about your financial situation. What is your credit score? How much money do you have for a down payment? How much can you afford to pay each month?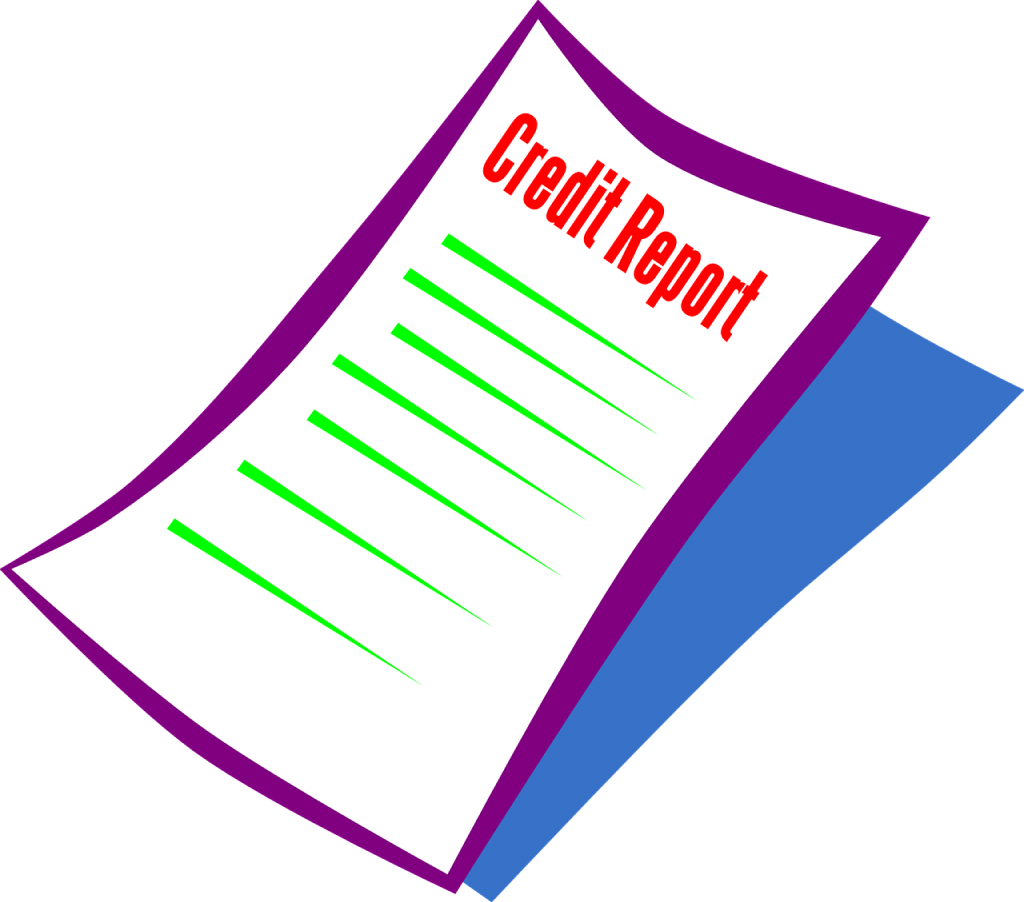 Thirdly, you must consider each lender's associated fees and costs. Some lenders offer more flexible options in exchange for higher interest rates. And some mortgage lenders charge higher fees for things like origination and closing costs. 
Increased costs may increase the overall price of a property if the borrower does not obtain a seller or lender credit for closing costs, so do your homework and read the small print carefully ahead of time.
Request a quotation from your lender on all of the loan's fees and costs, and seek clarifications on terms you're unfamiliar with.
Lastly, consider the mortgage options being offered by the lender. For example, some mortgage lenders can provide unique offerings for professionals such as doctors, veterans, farmers, etc. Some may provide options from 0%-3% down payment rates, such as VA loans, FHA loans, etc.
It is necessary to consider whether the options provided by the mortgage lender are a good fit for you and whether it is in your best interests.
It is essential to consider whether the lender has an easily accessible physical location and/or an online presence. There are advantages and disadvantages to both types of lenders.
A lender with a physical location can provide you with more hands-on service and advice. However, you may have to contend with steeper fees and lengthy closing times.
An online lender can provide you with more convenience, and you may be able to get a lower interest rate since they do not have the overhead costs associated with physical lenders.
Additionally, an online presence can be helpful if you're looking for additional resources or information about the mortgage process.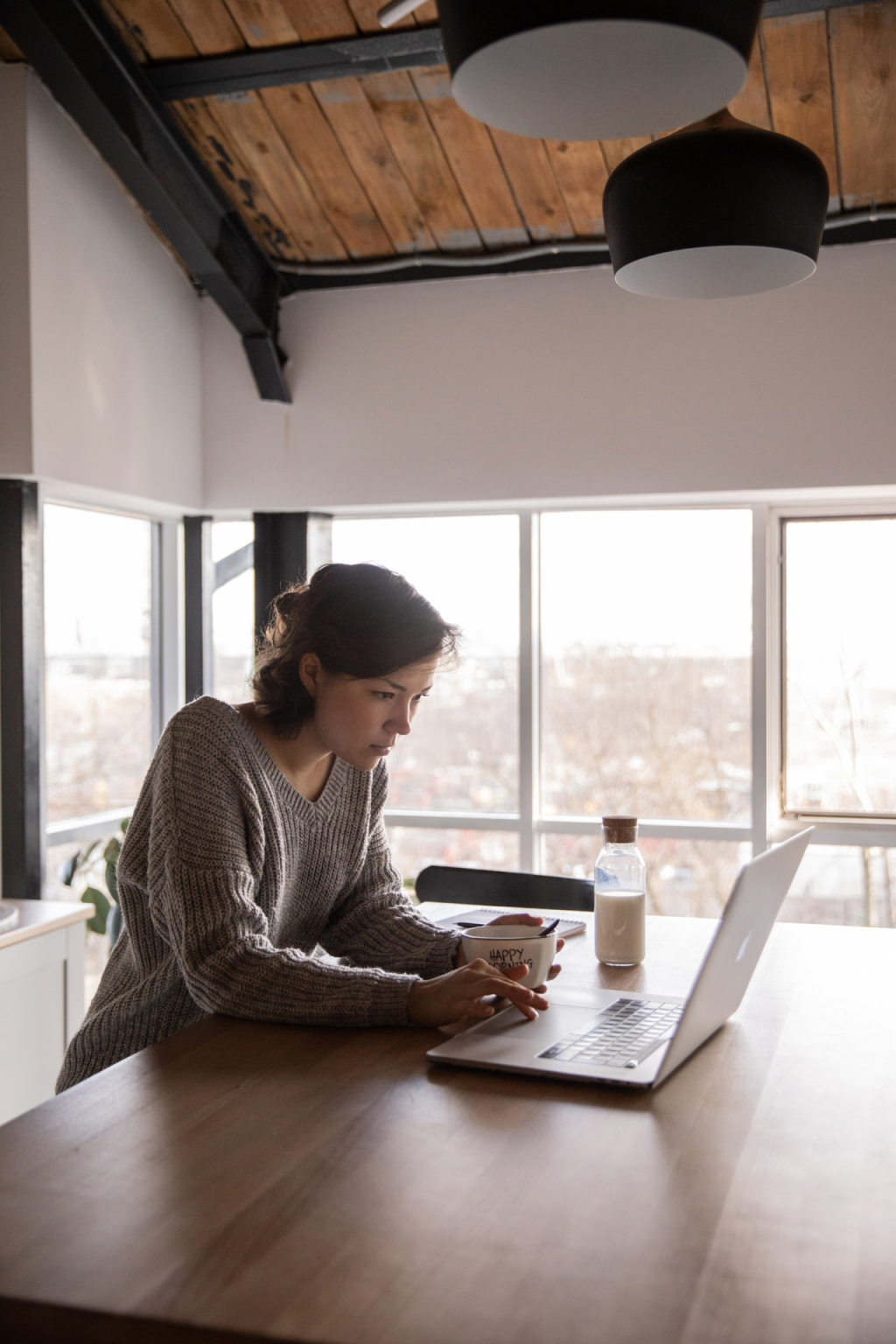 However, you may not have access to the same level of personal service and advice that you would receive from a physical lender.
Typically, top mortgage lenders provide a hybrid experience and allow customers to get the preferred option.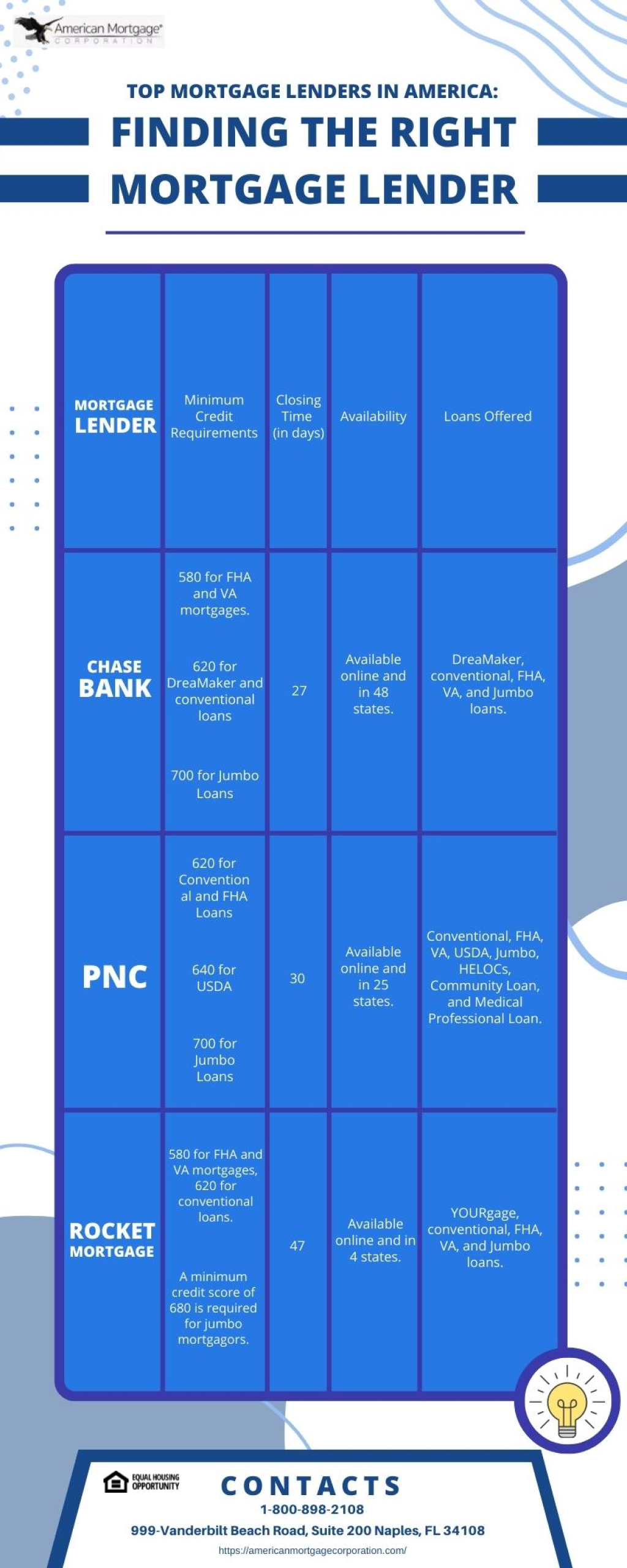 Our 3 picks for top mortgage lenders in America are Rocket Mortgage, Chase Bank, and PNC. Their top-rated status is hinged on their solid performance in areas such as their credit score minimum requirements, pre approval timeframes, mortgage closing time frames, down payment requirements, and versatility of loan offerings.
When choosing a mortgage lender, it's essential to do your research and compare your options. Consider things like interest rates, fees, accessibility, and closing times. And always remember, whatever it is you're looking for, with our help and by asking the right questions, you'll surely find the best for you out there.