American Mortgage® Corporation
The Reason We Get Recommended is…. We try our hardest to get you approved. No matter what your situation is, we can help.
Mortgage Lenders in Dallas
In terms of population, Dallas is the ninth-most populated city in the United States and the third-most populous city in Texas, behind the cities of Houston and San Antonio. Defense, financial sectors, information and technology, telecoms, and transportation are among the most important sectors of the city's dynamic economy. The city of Dallas has hundreds of mortgage lenders, financial institutions, credit unions, and savings entities as a result of its extensive and thriving industry. These institutions are particularly well-suited for families who are planning a move to the city and who would like to acquire real estate property through the use of home loans or mortgages.
Mortgage lenders in Dallas provide a diverse selection of home loans intended to meet the needs and preferences of prospective borrowers in the city. Conventional fixed-rate mortgages, adjustable-rate mortgages (ARMs), Federal Housing Administration (FHA) loans, the VLB Veterans Housing Assistance Loan Program and Jumbo mortgages are some of the mortgage options offered in Dallas.
Fixed-Rate Mortgages: These types of mortgages have borrowing rates that remain constant for the duration of the loan.
Adjustable-Rate Mortgages (ARMs): These have lending rates that can fluctuate over time, resulting in larger monthly payments in the future.
FHA Loan: This is a government-backed mortgage insured by the Federal Housing Administration (FHA) and granted by a bank or other qualified lender.
VA Loans: The VLB Veterans Housing Assistance Loan Program was established to assist Texas veterans in acquiring a home by providing them with an attractive, low-interest loan with little or no down payment.
Jumbo Mortgage: This is a type of financing that goes over and above the boundaries imposed by the Federal Housing Finance Agency (FHFA). A jumbo mortgage in the Dallas-Fort Worth region is identified as any loan amount greater than $647,200.
Residences in Dallas, Texas, can be sold on the market for as much as $18.9 million. The typical home type available in the city varies from single-family homes, multi-family complexes, townhomes, condominiums, and apartments, which can cater to a broad market of prospective homebuyers in the area. Most residences can offer expansive floor plans as vast as 25,200 sq. ft., depending on the property type and lot size. With a wide internal living space, homes in Dallas are often equipped with three to ten bedrooms and three to fifteen bathrooms on average.
Aim for an experienced lender who will meet your needs at every level of the process and who will also provide you with adequate guidance on how to be accepted for mortgage loans in Dallas right away. Our dedicated team of experts can provide you with excellent services that will help you with everything you need regarding home loans or mortgages in the thriving city of Dallas.
Dallas Mortgage Loans with American Mortgage®
The Best Mortgage Lenders in Dallas, Texas
We offer Direct Lending Services for various loan types with competitive rates and low fees.
Find a Loan that Matches Your Needs. From Conventional Loans, VA Loans, FHA Loans, to USDA Loans, American Mortgage has you covered.
Find out How Much you can get from your Mortgage with our No-Commitment Loan Estimate.
Responsive Customer Service with Extensive Experience in the Texas Lending Market.
Timely Service. Get Approved Fast and have your needs funded As Soon As Possible.
Our Popular Home Loan Programs
Getting a Home Mortgage in Texas
Mortgages are loans designed to allow buyers to borrow money to purchase a home. In Texas, mortgages or a deed of trust is a legal agreement between you and a lender giving them the right to take your property if you fail to repay the money you borrowed, including interest to purchase a property.
Loan Agreements in Texas are typically comprised of two documents. The first is a promissory note that details the repayment terms that the buyer agrees to pay out for a certain period of time. The second document is a collateral agreement that provides authority for the lender to take ownership of the property should the buyer breach its terms. Terms that you should consider when signing these documents include the terms of repayment, the marital status of the borrower, the collateral stated in the agreement, any exemptions statuses, and filing requirements of the security.
The American Mortgage Corporation is here to help you with all of your loan application and processing needs. Should you have questions regarding filing a home mortgage in Texas, please don't hesitate to reach out to us. We'll be glad to answer all of your questions and help get you your dream home today!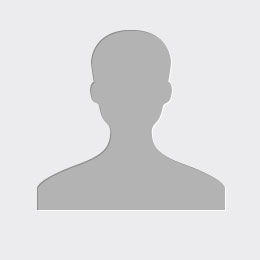 Priscilla
We've used American Mortgage Corporation for our new home purchase AND refinance. Nobody in town could beat their rates! Thank you, Joe! It can be very stressful to buy/refinance but Sara Jo helps you through the process with ease and professionalism. In fact, she would quickly respond to any and every question we had, no matter the day or time. Truly dedicated! We highly recommend American Mortgage Corporation. They are accurate in their estimates, quick, efficient, and professional.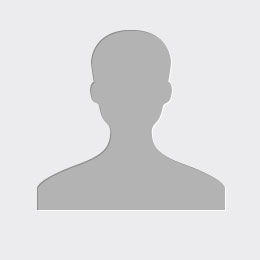 Janelle Miley
Sara Jo and her team were awesome throughout the process from start to end. Always professional, warm and friendly. There were times when we were overly anxious, and overwhelmed with the request for documentation. But, Sara Jo was patient and always responded quickly to every single inquiry that we initiated. My husband and I were in great hands. Thank you so much, Sara Jo!!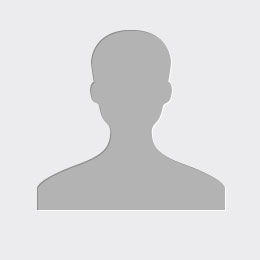 C. Stready
Sara Jo- The Mortgage Pro is the absolute best to work with . She is extremely professional, patient , and genuinely interested in getting her clients the best deal . American Mortgage is very fortunate to have her on their team - she is a winner . If your looking to refinance your home or purchase a home go see Sara Jo at American Mortgage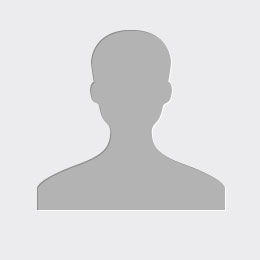 Alex C
Joe was extremely helpful and took the time to talk me through the many different options including the pros/cons of each. Gave me by far the best rate after which the staff stayed on top of the process to close on my loan. Looking forward to doing business with them in the future.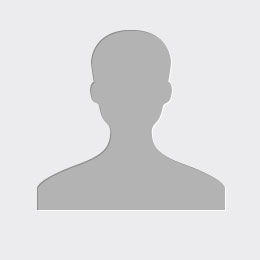 Timothy
Sara Jo is such a genuine warm person that actually cares . In today's society these skills tend to be hard to find . She is there every step of the way to answer all questions and walk you through the process of refinancing your home . Definitely top notch service and I will refer her to all of my friends and family . Thank you Sara Jo your truly a Gem
Blog
The most crucial solid footing to build on is avoiding the top three typical house construction problems. If the beginning is wrong, everything will be
Read More »
Talk to a Mortgage Expert!
Have a Question? Fill out the form below!