American Mortgage® Corporation
The Reason We Get Recommended is…. We try our hardest to get you approved. No matter what your situation is, we can help.
Mortgage Lenders in Tampa
Tampa is a beautiful destination to work, play, and unwind. It combines ancient architecture and modern landmarks, a culture imbued with Cuban and Spanish characteristics, active business areas, and magnificent waterways. If you are interested in finding a good deal of real estate property in the area, and would like to finance it via home loan, please feel free to browse further sections of this article. Several mortgage lenders offer the most non-traditional loan plans in the Tampa Bay area, with confidence in the knowledge of which programs will best meet your requirements.
If this is the first mortgage loan or you're in a new situation this time, we encourage you to look into the many lending options in Tampa that are available to you.
Conventional Loans: Conventional loans require a 620 above credit score in Tampa. If you're a traditional borrower, a conventional loan may be just what you need if you can satisfy the requirements, including showing your income through W-2s, paystubs, and tax returns and having good credit. Borrowers with traditional loans also should have a 20% down payment and a good credit score of at least 680 pr above. You can still acquire a conventional loan if you don't have a 20% down payment, but you'll have to pay Private Mortgage Insurance. Fortunately, the PMI is not required for the entire term of the loan. You can ask the lender to cancel your loan after you owe less than 80% of the home's value. Conventional loans also need a debt-to-income ratio of around 43%, implying that your overall indebtedness, including the new mortgage, should not exceed 43% of your income (before taxes).
FHA Loans: Loans from the Federal Housing Administration (FHA) in Tampa require a credit score equivalent to 580 or 500, depending on the amount of your down payment. The FHA loan is for you when you don't have a 20% down payment and have less-than-perfect credit; this is why you can acquire advantageous conditions with just a 3.5% down payment and a 580 credit score. FHA loans are also popular among borrowers with less-than-perfect credit because of their lenient underwriting requirements. It is, nevertheless, important to highlight that you will still pay a mortgage insurance premium regardless of how much you owe, even if it's less than 80% of the home's worth, unlike conventional home loans.
The median listing property price in Tampa is around $350,000 in January 2022, which is roughly 14.3% year over year. Properties on the market have a median price per square foot of $233. Floor plans in the city range from 200 sq. ft. to as large as 32,000 sq. ft.; and offers an average of three to twelve bedrooms and five to twenty-one-bathroom configurations, depending on the property you wish to have
Having a skilled realtor on your side may be extremely beneficial in helping you become more aware of your alternatives and more oriented as you determine whether or not to apply for a home loan. Our team of well-rounded professionals can provide you with exceptional services that will surely guide you in determining the most excellent options that are now available to you.
Tampa Mortgage Loans with American Mortgage®
The Best Mortgage Lenders in Tampa, FL
We offer Direct Lending Services for various loan types with competitive rates and low fees.
Find a Loan that Matches Your Needs. From Conventional Loans, VA Loans, FHA Loans, to USDA Loans, American Mortgage has you covered.
Find out How Much you can get from your Mortgage with our No-Commitment Loan Estimate.
Responsive Customer Service with Extensive Experience in the Florida Lending Market.
Timely Service. Get Approved Fast and have your needs funded As Soon As Possible.
Our Popular Home Loan Programs
Getting a Home Mortgage in Florida
A home mortgage is a loan you get from a lender to finance the purchase of a residential property. Your mortgage is a legal agreement that allows you to purchase a property without having the cash on hand, promising your lender that you'll pay back the amount used to make a purchase in the future. In most instances, home loans in Florida will use the house that will be purchased for the mortgage agreement as collateral for the deal. This means that if a buyer fails to pay back the loan terms, they can claim ownership of the property.
Several options are available to buyers planning to apply for a home loan in Florida. You'll want to consult with a local lender to help you identify the best type of loan for your situation. If you're in the market for a new home in Florida and would like to apply for a Home Mortgage for your purchase, then American Mortgage Corporation is here to help. Feel free to reach out to us for any inquiries pertaining to your home loan, and we'll be glad to assist you with your needs.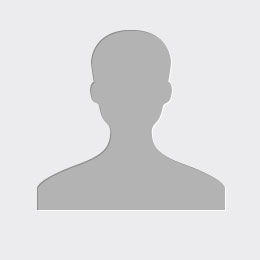 Priscilla
We've used American Mortgage Corporation for our new home purchase AND refinance. Nobody in town could beat their rates! Thank you, Joe! It can be very stressful to buy/refinance but Sara Jo helps you through the process with ease and professionalism. In fact, she would quickly respond to any and every question we had, no matter the day or time. Truly dedicated! We highly recommend American Mortgage Corporation. They are accurate in their estimates, quick, efficient, and professional.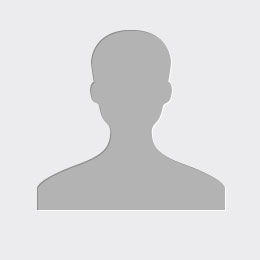 Janelle Miley
Sara Jo and her team were awesome throughout the process from start to end. Always professional, warm and friendly. There were times when we were overly anxious, and overwhelmed with the request for documentation. But, Sara Jo was patient and always responded quickly to every single inquiry that we initiated. My husband and I were in great hands. Thank you so much, Sara Jo!!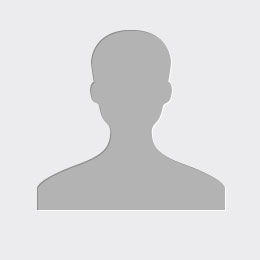 C. Stready
Sara Jo- The Mortgage Pro is the absolute best to work with . She is extremely professional, patient , and genuinely interested in getting her clients the best deal . American Mortgage is very fortunate to have her on their team - she is a winner . If your looking to refinance your home or purchase a home go see Sara Jo at American Mortgage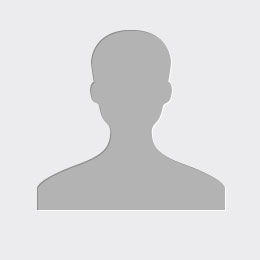 Alex C
Joe was extremely helpful and took the time to talk me through the many different options including the pros/cons of each. Gave me by far the best rate after which the staff stayed on top of the process to close on my loan. Looking forward to doing business with them in the future.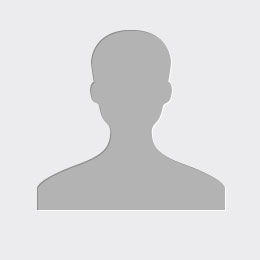 Timothy
Sara Jo is such a genuine warm person that actually cares . In today's society these skills tend to be hard to find . She is there every step of the way to answer all questions and walk you through the process of refinancing your home . Definitely top notch service and I will refer her to all of my friends and family . Thank you Sara Jo your truly a Gem
Blog
The most crucial solid footing to build on is avoiding the top three typical house construction problems. If the beginning is wrong, everything will be
Read More »
Talk to a Mortgage Expert!
Have a Question? Fill out the form below!